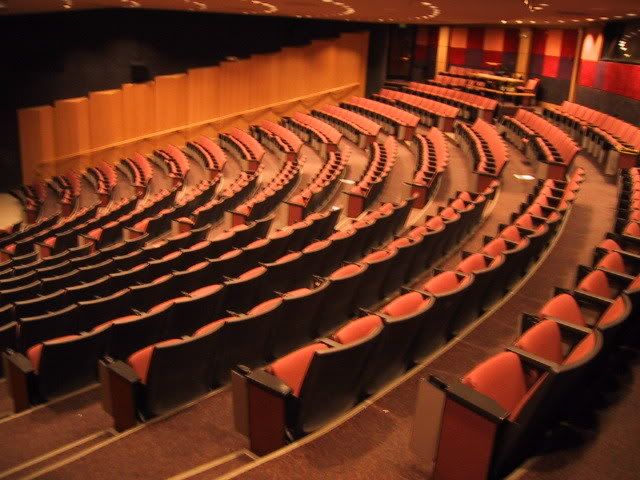 I program an art-house calendar film series in Boulder. The auditorium we screen films in has 400 seats and our projection booth is outfitted with two Century SA projectors from 1983. Aside for the occasional specialty event that requires digital projection, all our shows are reel-to-reel 35mm gigs operated by a Union Projectionist (John Templeton, the head projectionist, has over 35 years in the business). While we have many success stories, we also have our fair share of experiences that still make me cringe to think about. Here are just a few: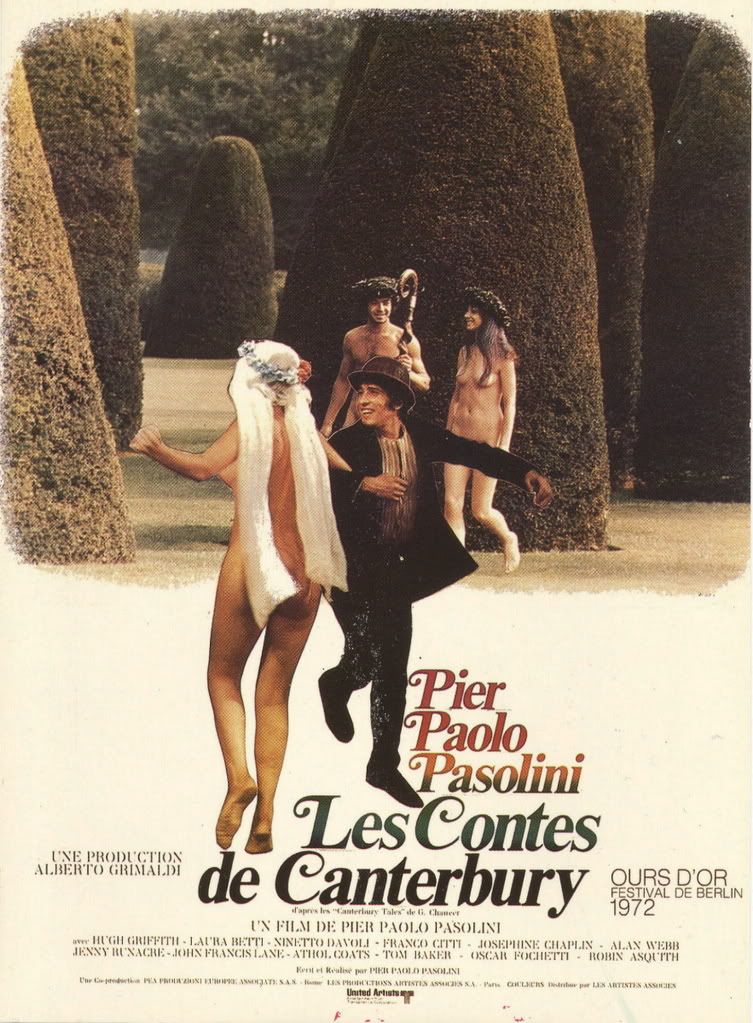 Pier Paolo Pasolini's The Canterbury Tales (I Racconti di Canterbury, 1972) – screened in September, 1989:
I programmed this as a late show. At that time, late shows were attracting big campus audiences, but admittedly they were of the drunken and rowdy variety. So, really, more mob than crowd. My conundrum was this: I knew an X-rated film would pack the house, but I also knew it might draw the ire of campus feminists. So my solution was to show something with serious art-house credibility; lots of bawdy sex, sure, but – hey! – it's based on the work of Geoffrey Chaucer! Alas, the people who showed up didn't know
Chaucer from Chaplin. In fact, the closest this besotted crew probably got to the printed page was Playboy, and I can guarantee you they were not reading the articles. And at this particular screening the natives were getting pretty darn restless (and very sexually frustrated) – so much so that by the time the first sex scene hit the screen they let loose with a collective roar of relief, until they found out it was between two guys, at which point homophobia reared its ugly head and a riot almost broke out. By the time the film reached its rather stunning "end" showing (and I doubt this is a spoiler, but..) Satan farting out all kinds of lost souls, there were only six people left in the audience.
Paddy Breathnach's I Went Down (1997) – screened October 1998.
They say the show must go on, but on Friday, October 16th, 1998, long-time projectionist Harold Conway Curtis (b. 1930) suffered a massive coronary heart-attack while working the projection booth, so the reel came to an end and there was no change-over. I was sitting in the back row of the theater when it happened, and I remember hearing film canisters falling to the ground along with a sickening thud. I rushed into the booth where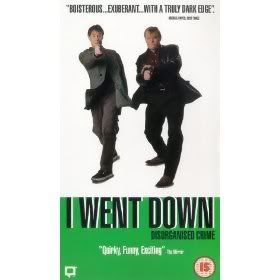 I saw Harold flat on his back, eyes open, not blinking, his body completely still. I immediately called 911 and was walked through procedures but – it was too late – I heard his death rattle. Ambulance workers arrived and administered the defibrillators to no effect. The title of the film Harold was projecting still gives me chills.
Gaspar Noe's I Stand Alone – screened September 1999.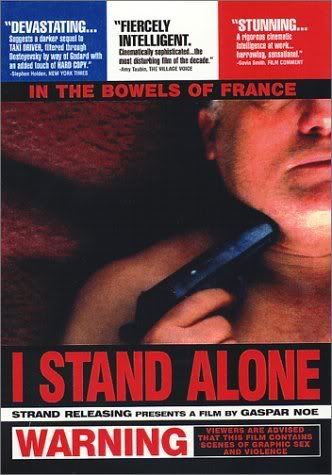 I tried to warn people on this one. I told them that "absolutely no one under 17 would be admitted." In addition, I added the following disclaimer to all our ads: "Be advised that this film contains scenes of graphic sex and violence – no refunds will be given based on the content of this film." I think the description of the film that I wrote for my program also provided a fair assessment of what was in store:
"I Stand Alone is the story of a retired horsemeat butcher who hopes to rebuild a new life with his pregnant lover. But when his hopes turn into bitterness violence explodes. While popular tastes have crowned the anti-cinematic juggernaut that is The Blair Witch Project as the most disturbing film of the year, I would disagree and give that honor to Gaspar Noe's I Stand Alone. It's a film that uses an overwhelming interior voice ("like a tornado," Noe explains, "inside the head of a psychopath") that is reminiscent of the writings of L.F. Celine – it transports you into somebody else's horrifying and existential hell. And what, I ask you, could be worse than being stuck inside the head of, among other things, a racist nihilist? Whereas The Blair Witch Project gets its strength from a sense of immediacy, something that television has made popular and accessible, I Stand Alone dares the viewer to turn away by constantly challenging its audience with Godardian bravado at every corner – it is the exact opposite of television. It is also influenced by Pasolini, Scorsese, Peckinpah, Boorman, Tsukamoto, and Argento, and it ambitiously taps into all that is furious, raw, and cinematic. Those who can stand it won't soon forget it."
Of course, all the warnings and disclaimers just lured in the kind of huge audience that would make William Castle proud. But about 30 people couldn't take it and stomped out in complete disgust. (At least they didn't ask for a refund.)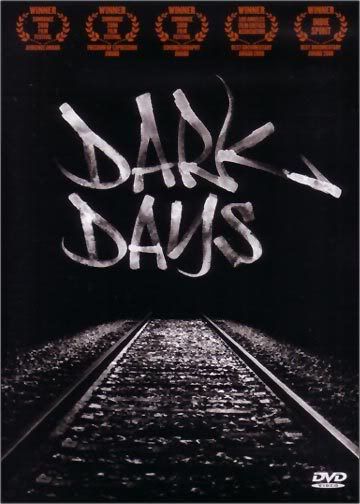 Marc Singer's Dark Days (2000) – screened April 2001.
This was the closest I've ever come to getting into a knock-down, drag-out fight with a customer. We had a free screening of Marc Singer's documentary about the homeless who lived in the abandoned tunnels of NYC, and the director was there in-person. The place was packed. Another three-hundred or so people were lined up outside trying to get in. I was at the bottom of the auditorium giving a long-winded introduction to the director but could see that my staff of volunteers were being pushed aside at the entrances by aggressive people who wouldn't take "no" for an answer. People were flooding the aisles, sitting on the stairs, and we were clearly in violation of fire codes. I ran up the stairs to the main entrance and found myself face-to-face with a "gentleman" who was screaming his outrage at being shut out. We were nose-to-nose and he was communicating his disgust with me quite clearly. I responded, in a way that I realize was not very diplomatic, by reminding him that he had shown up late for a free event that was clearly going to be very popular, and who the f— did he think he was to feel entitled to a seat when there where no more seats to give out?
Time froze. We stared each other down. Our pupils dilated. The veins in both of our heads were throbbing in mutual disgust and anger. Fists were clenched and cocked. And for the only time in my life that I can remember, I was ready to clock somebody, and clock them hard. But, in a rare moment of lucidity, I imagined the front-page headlines of the newspaper the next day: FILM ENTHUSIAST PUNCHED-OUT BY FILM SERIES DIRECTOR. That would most certainly not go over well with anyone. So cooler heads prevailed. I guess you could say I blinked. I'm clearly not meant for the fighting ring (or moose-hunting). But at least I'm still programming films, and with all the blinking I've done in the last few years I can also boast of having the properly lubricated corneas needeed to watch them.